For 14" and 16" Monduo Displays
1. Software Installation
After downloading the Monduo app, open it, and your screen should resemble the displayed image. Drag the Monduo app icon into the Applications folder. If you haven't downloaded the Monduo app, click on the link below.
Software driver
2. Start the Monduo App
After you have dragged the Monduo app into the Applications folder, click on the LAUNCHPAD, then click on the Monduo app to start it.
3. Your first time
Congratulations and welcome to using the Monduo app for the first time.
At this moment, a message will appear indicating that the Monduo displays are not connected. Connect the displays to your laptop. (Note: This app is exclusively compatible with Monduo displays and your laptop's built-in displays).
4. Display Drivers
If your display is not connected, connect it now.
Ensure both displays are connected; otherwise, the Monduo app will send a reminder. Additionally, a reminder will appear if the Display Drivers have not been installed. Click on that text to begin the Driver installation.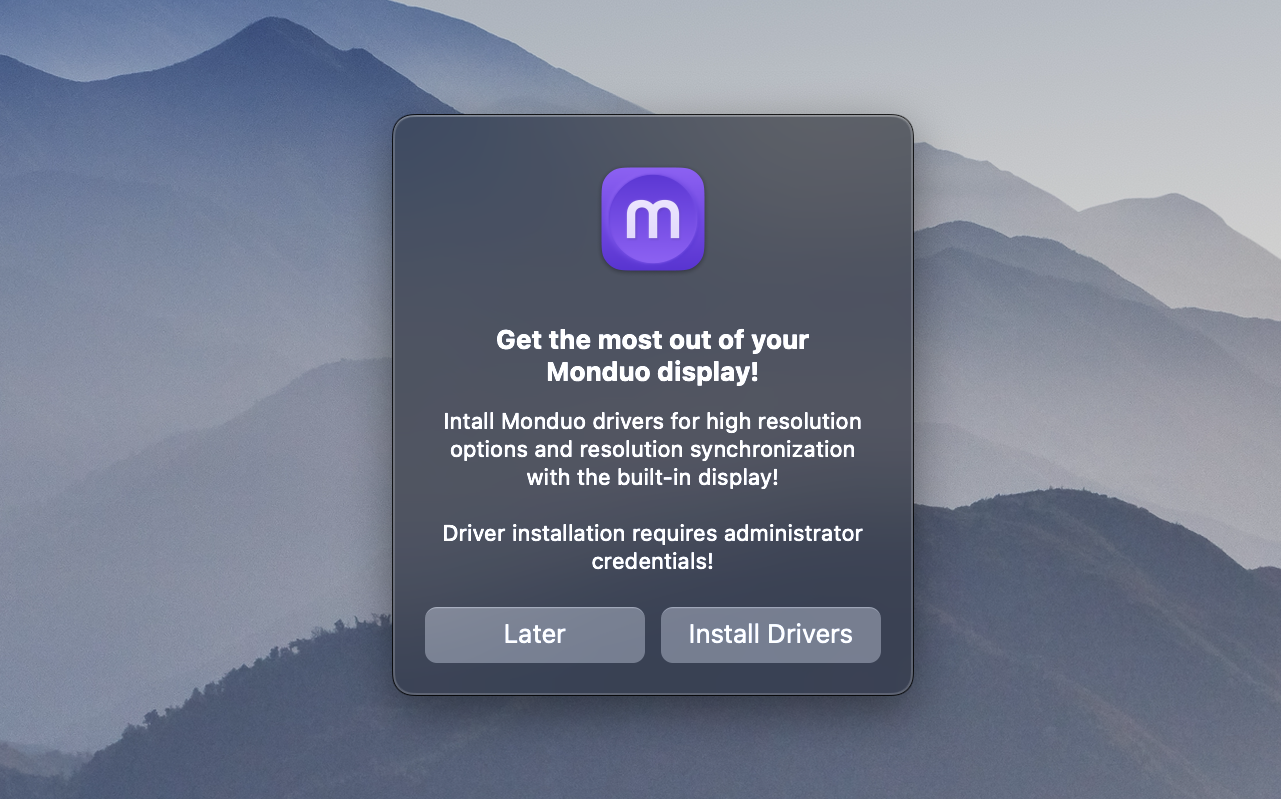 5. Install
You will be prompted to install the Monduo drivers. This will enable high resolution (HiDPI) in macOS and better viewing experience. Click Install Drivers and enter your password credentials to procceed.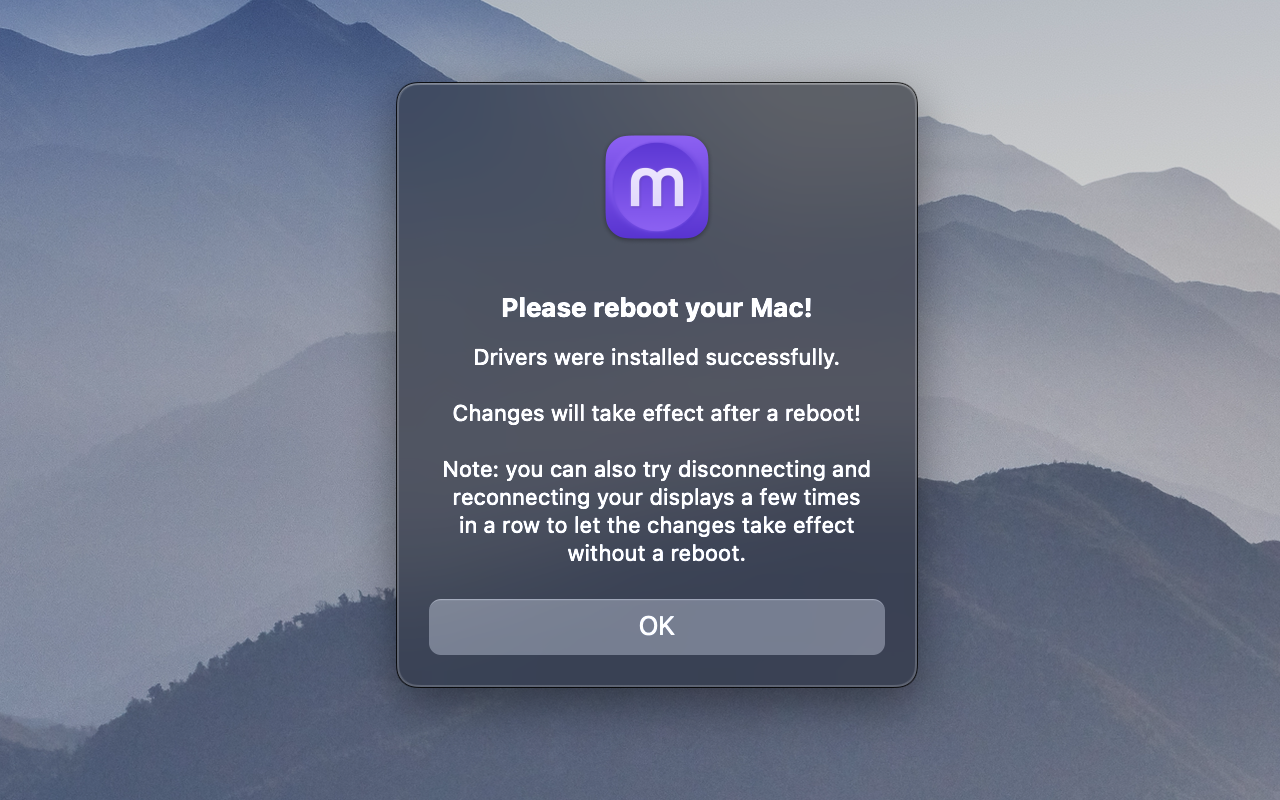 6. Install Complete
You have successfully installed the Monduo app and now have full access to all our features. To complete the setup, you can either reboot your laptop or disconnect and reconnect the USB cable. Congratulations on completing the setup! You are now ready to enjoy a seamless macOS experience with all the features Monduo has to offer.
7. Auto launch on startup
Before proceeding with the reset, ensure the Monduo app is configured to launch at startup. To activate this, click on the Monduo icon, followed by the settings icon, as indicated by the red arrow in the illustration. Once in settings, click on the "Automatically launch on login" checkbox. After completing this step, there will be no need to manually start the app again.