For 14" and 16" Monduo Displays
1. Software Installation
After downloading the Monduo app, open it from your downloads folder, and your screen should resemble the displayed image, and finish the installation by pressing "Next". If you haven't downloaded the Monduo app, click on the link below.
Software Driver
2. Start the Monduo App
After the installation is completed you may now close this window to proceed to the next step of this installation guide.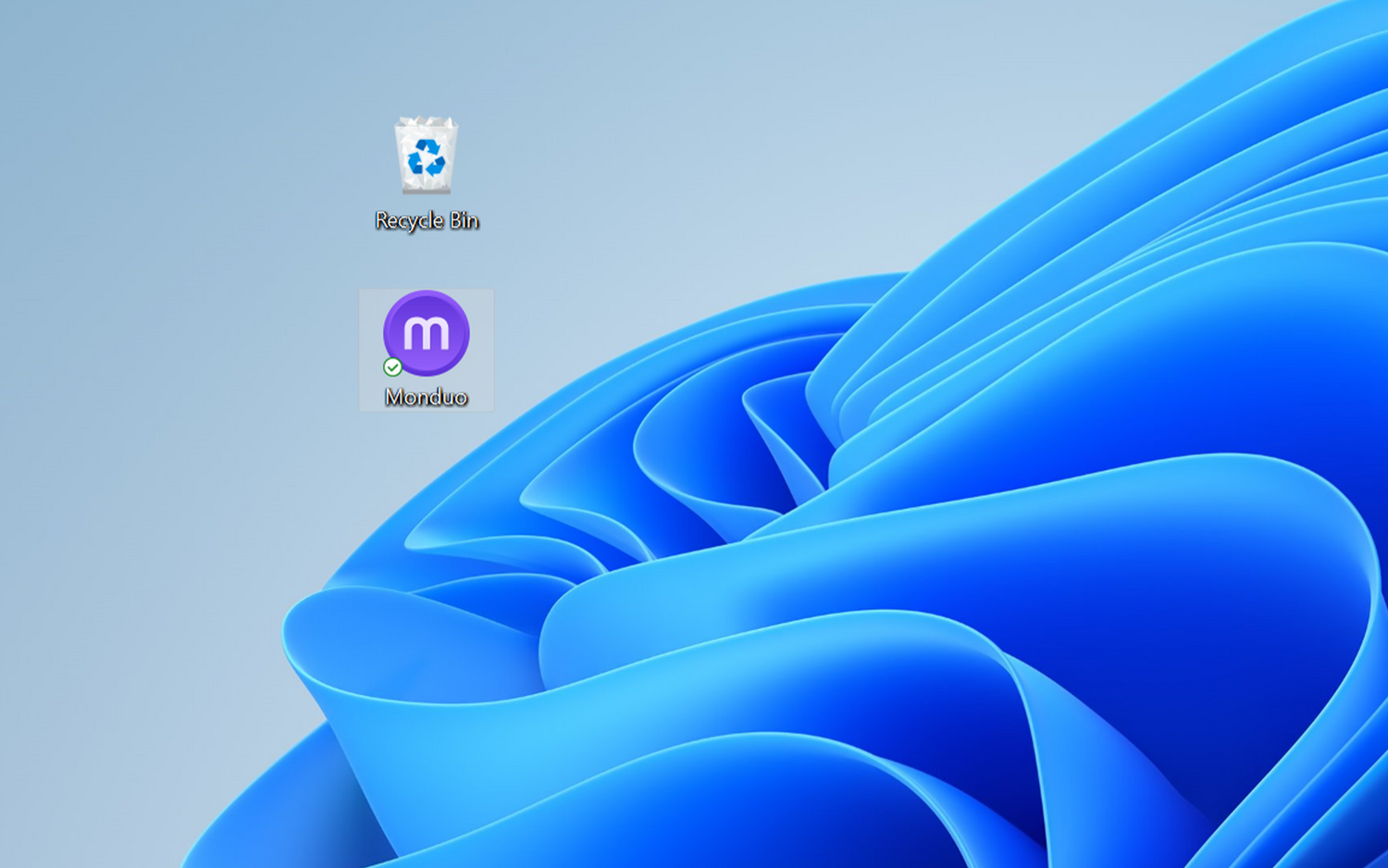 3. Monduo Shortcut Installed
The Monduo shortcut icon will appear on your Desktop screen. Open the app to start configuring your Displays.

Congratulations and welcome to using the Monduo app for the first time.
4. Welcome to the Monduo App
If your display is not connected, connect it now.
Ensure both displays are connected. Additionally you can access the drivers via the tray icon in your Windows taskbar.
5. Access the Monduo App
This Icon should appear in your tray icons allowing you to access the Monduo App easily. Click on this icon to access the next step.
6. Optimization
Once you have accessed the app via the tray icons, you can start your journey to optimize your Monduo screens to your existing laptop display.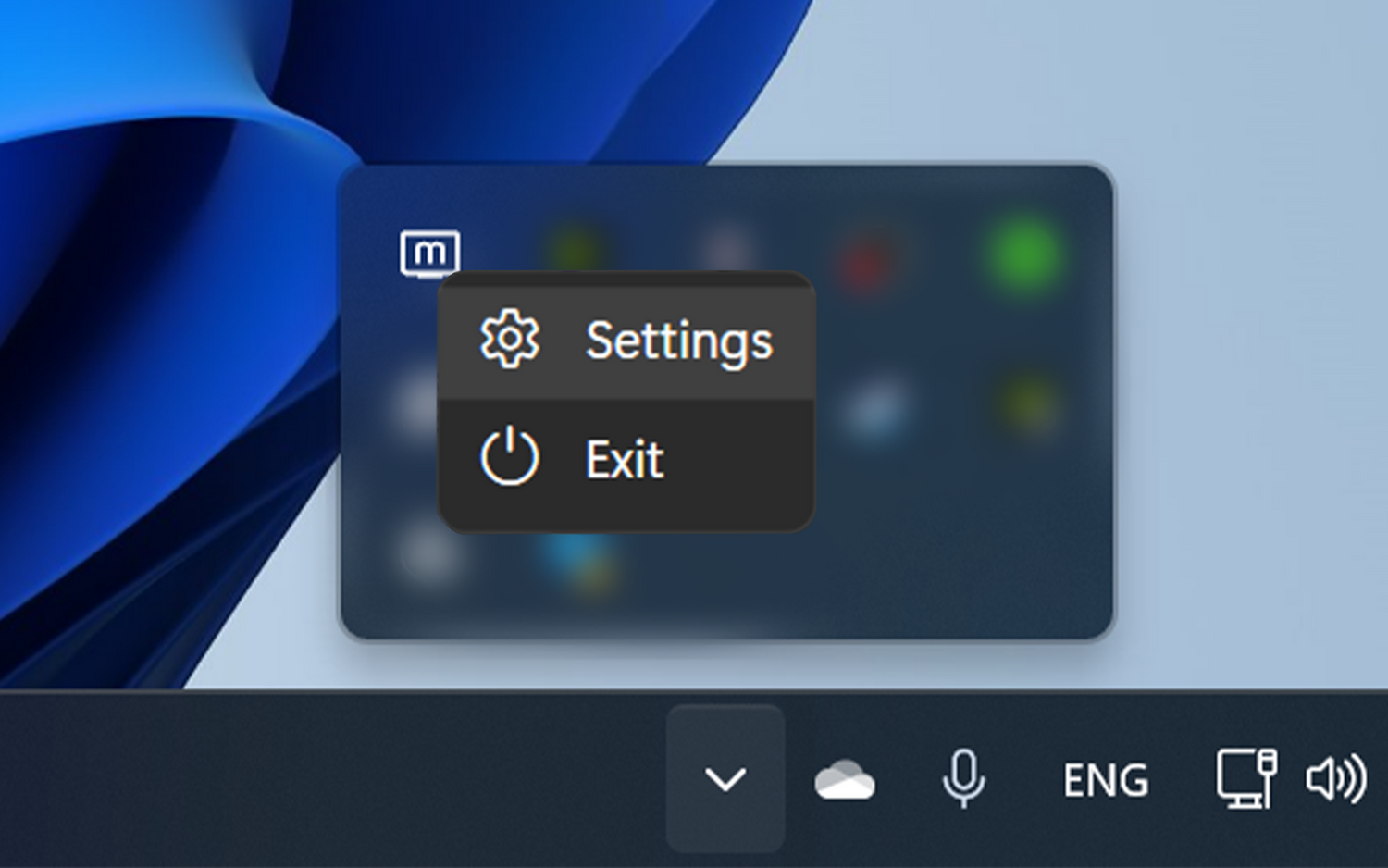 7. Opening Monduo App Settings
Should you feel the need to access the settings for the App in your Windows settings, you can do so by right clicking on the Monduo icon and select the Settings option.
7. Monduo Windows Settings
Feel free to configure these Windows settings to your liking.